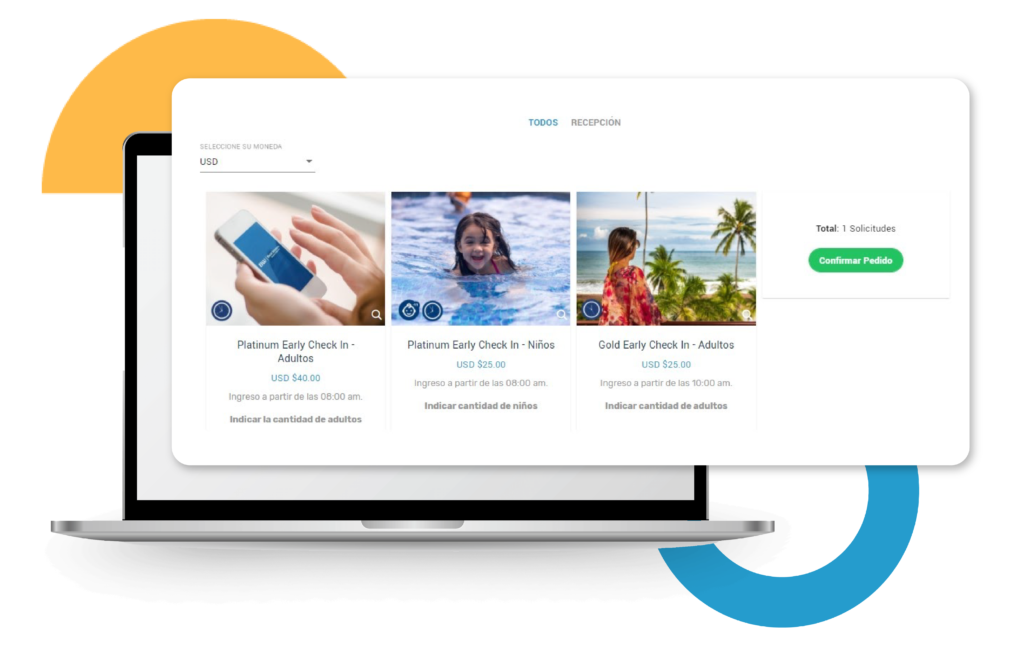 Upsell / Additional Services
Boost your revenue and delight your guests with our additional service solution
Maximize sales opportunities and provide a personalized and memorable stay in your hotel.
Schedule a meeting with your Account Manager to find out how Upsell can help your hotel!
Make the most of every stay by offering additional services and exclusive experiences that generate additional revenue for your hotel.
Personalization of the stay
Allow your guests to choose from a wide range of services and upgrades to tailor their stay to their individual preferences and needs.
Improve customer satisfaction
By offering additional services that exceed your guests' expectations, you provide them with an unforgettable experience and increase their overall satisfaction level.
By providing your guests with a personalized and memorable experience, you increase the chances that they will return for future stays and recommend your hotel to others.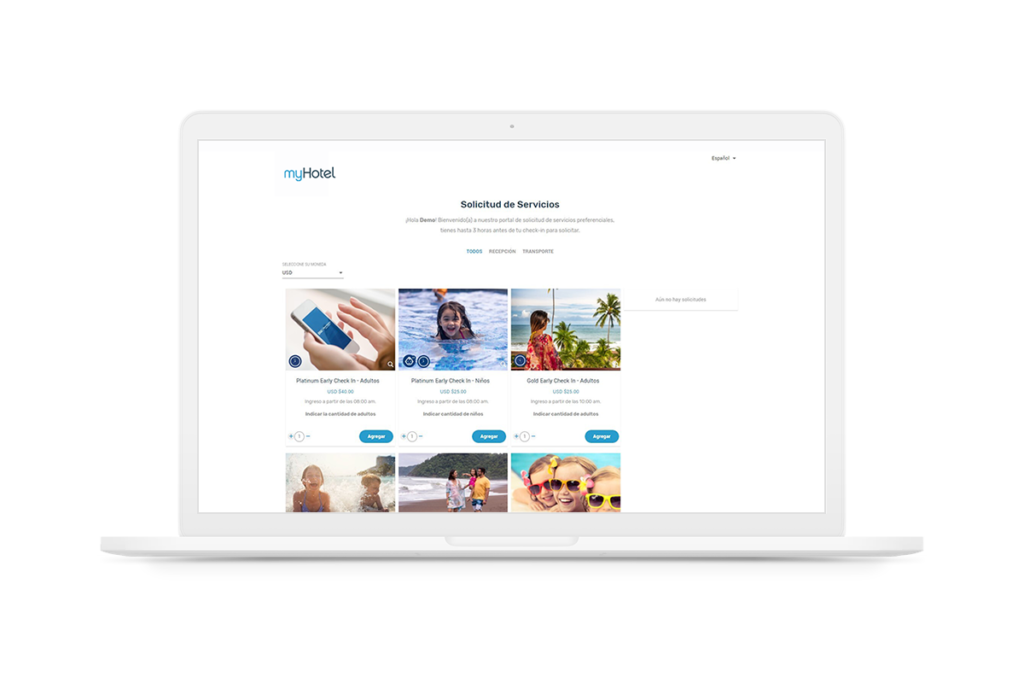 Create a customized catalog of additional services that fits the characteristics and style of your hotel, providing attractive and relevant options for your guests.
Special offers and promotions
Highlight additional services with special offers and exclusive promotions to encourage your guests to take advantage of upselling opportunities.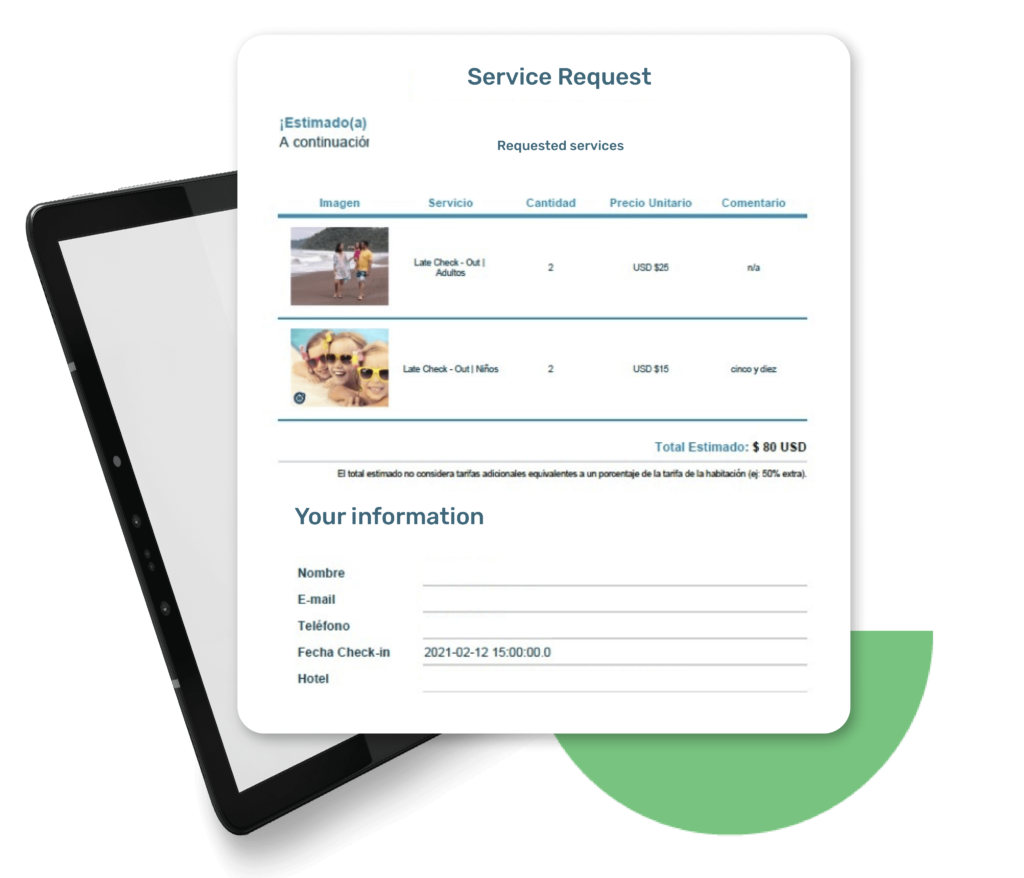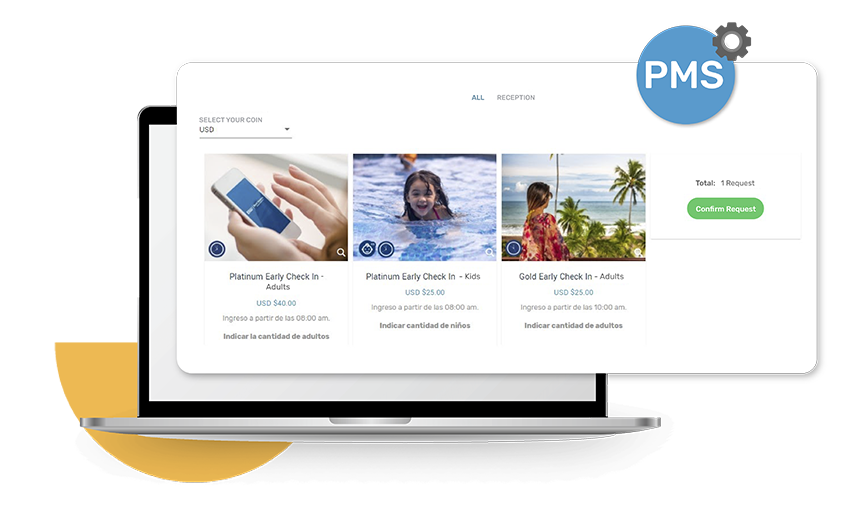 Integración con el sistema de reservas
Nuestra herramienta se integra fácilmente con tu sistema de reservas existente, permitiéndote gestionar y ofrecer servicios adicionales de manera eficiente y sin complicaciones.
Get detailed reports and statistics on upselling of additional services, allowing you to identify patterns and trends to adjust your upselling strategy and maximize revenue.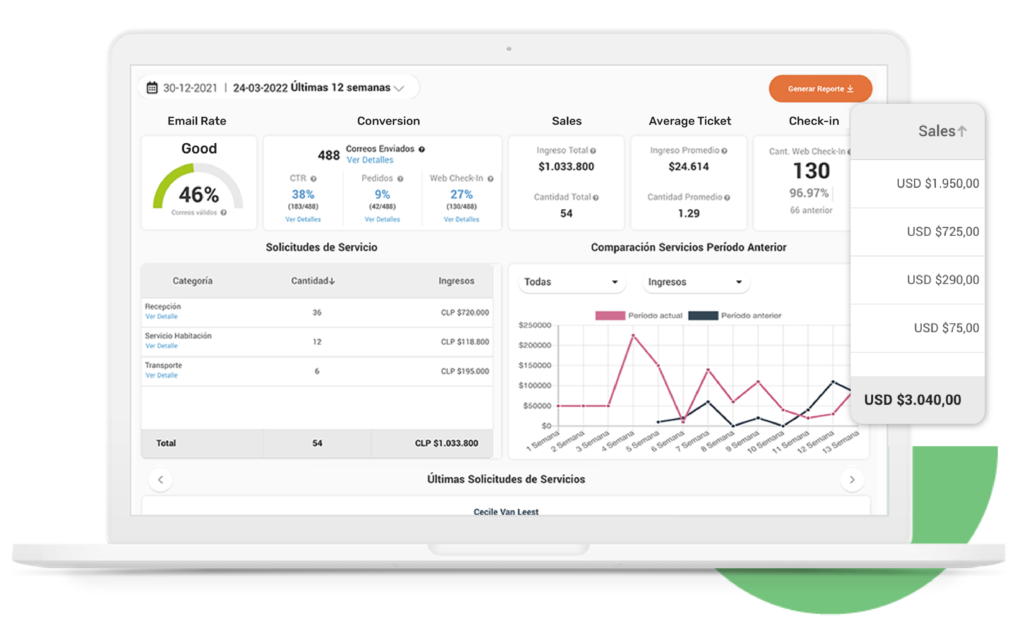 +1500 hotels use myHotel in Latin America and worldwide
Schedule a meeting with your Account Manager to find out how Upsell can help your hotel!
It is the fastest and most accurate way to have information on the hotel's operational status. It is a "thermometer" of our activity.
It is the best way to measure guest satisfaction and take necessary corrective actions in the required ar
The myHotel tool is a must in my operation.
The platform is user friendly and intuitive.
myHotel offers reliable information about our customers.
myHotel offers me quality, security and reliability.
It is a tool that helps me to improve the attention with our guests, to know what is going on with the service provided. It has helped me save moments of truth.
We are with you all the way
Discover the solutions we have for your hotel
Offer preferential service reservations and Pre Check-In online before your guests arrive at your hotel.
Detect dissatisfied guests and reverse eventualities before they check-out to turn them into promoters.
Measure your guests' level of satisfaction (NPS) and compare your hotel's performance with the industry.
Aggregate online reviews and monitor response management in a timely manner. Measure and compare your results with your competitors.