Reputation is an invaluable intangible asset in the hotel industry. How guests perceive a hotel can be decisive for its success or failure. In the digital age, reputation goes beyond word of mouth and is reflected on online platforms, such as social media and review sites. In this article, we will explore the importance of continuously analyzing the online reputation of hotels, supported by scientific studies, including research conducted at the Universitat de Girona.
Online Reputation and Hotel Profitability: a Proven Relationship
A study conducted at the Universitat de Girona, titled "Impact of Social Media on Hotel Revenue in Colombia, Ecuador, and Peru," demonstrated a direct connection between online reputation and hotel revenue. This study analyzed data from hotels in three different countries and found that an improvement in online reputation translates to a 0.49% increase in revenue, without affecting the occupancy rate.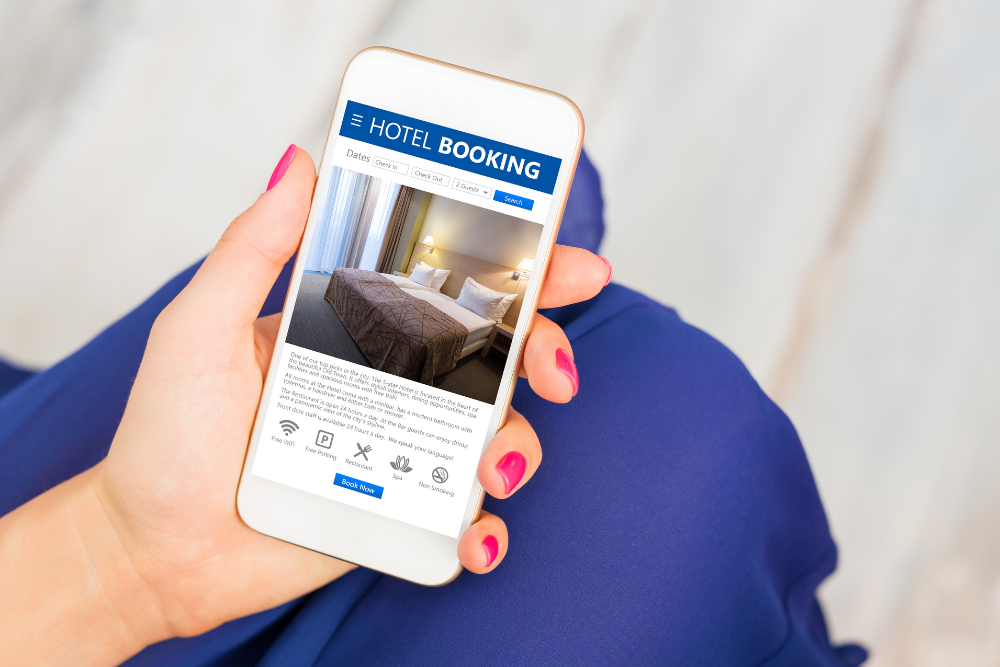 This finding is enlightening and underscores the importance of nurturing and maintaining a positive online reputation. In a world where travelers consult reviews and ratings before making accommodation decisions, a hotel with a strong online reputation has a significant competitive advantage.
Enhancing Reputation on Social Media
The article "Analysis of Social Media Comments to Improve Hotel Online Reputation" from the Universitat de Girona proposes key recommendations for enhancing reputation on social media. The premise is simple: comments and opinions on social media have a profound impact on the perception of potential guests. Here are some suggested strategies:
Quality Service: Customer service is paramount. Hotels should strive to provide an exceptional guest experience, which will result in positive reviews.
Response to Comments: Responding to comments on social media demonstrates a commitment to customer satisfaction. Praises and critiques should be addressed proactively and professionally.
Incentives for Positive Reviews: Some hotels have implemented incentive programs to encourage guests to leave positive reviews. However, it is crucial to maintain integrity and honesty in this process.
Staff Training: Hotel staff should be well-trained in customer service and handling challenging situations to prevent negative reviews.
Continuous Monitoring: Use online monitoring tools to stay abreast of conversations about the hotel and take prompt action when necessary.
These recommendations, backed by research, can be essential for hotels to manage their online presence and improve their reputation.
Impact of OTAs on Hotel Reservations
Online Travel Agencies (OTAs) play a significant role in hotel room distribution. A study titled "Analysis of the Impact of OTAs on Hotel Reservations: A Case Study in Bogotá," conducted at the Universitat de Girona, examined the relationship between bookings through OTAs and reservations on the hotel's official website.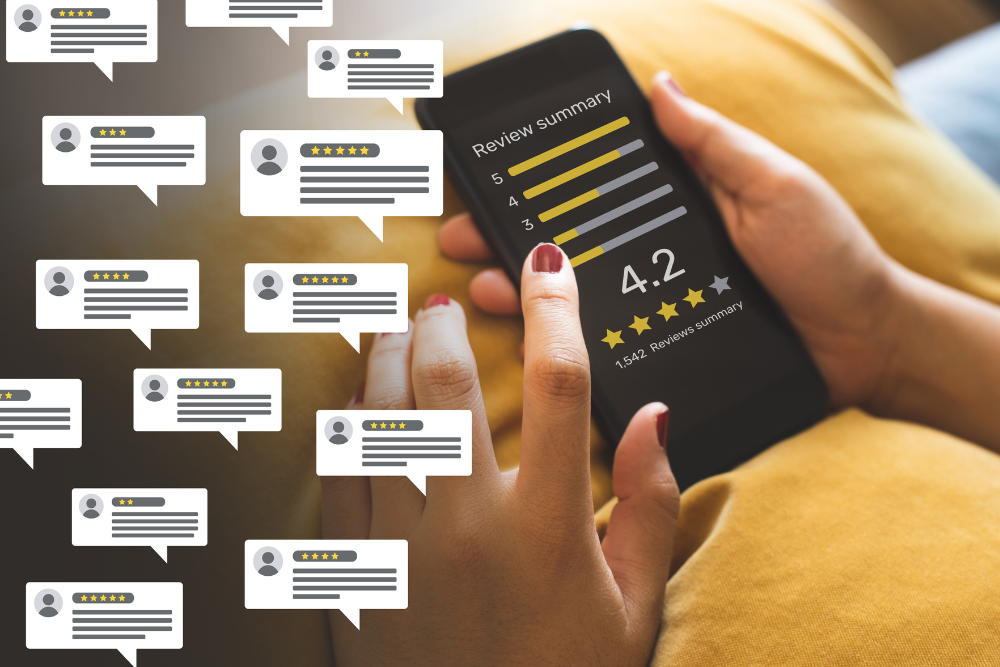 The study found that when bookings through OTAs increase, reservations on the hotel's official website also increase in the same proportion. This underscores the importance of maintaining a good reputation on OTAs, as effective management can have a positive domino effect on direct bookings.
Online Reputation and Customer Trust
Online reputation is not just about numbers and statistics; it is about customer trust. Modern travelers rely on reviews and experiences shared by others, which directly influence their booking decisions. A hotel with a poor online reputation faces the constant threat of losing customers and, ultimately, revenue.
Conversely, a hotel with a strong and positive online reputation is more likely to attract and retain guests. The benefits include:
Increased Visibility: Well-reviewed hotels often appear in the top search results online, enhancing their visibility and appeal to potential customers.
Customer Retention: Satisfied guests tend to return and recommend the hotel to others, generating loyal customers.
Competitive Advantage: In a saturated market, a solid online reputation can be the deciding factor for customers choosing one hotel over another.
Higher Average Rates: Hotels with good reviews can often charge higher rates due to the perceived quality they offer.
More Direct Bookings: A good reputation on OTAs can increase direct bookings through the hotel's website.
Online Reputation as an Investment
Caring for and improving a hotel's online reputation is not an expense but an investment. The scientific studies conducted at the Universitat de Girona are just one example of how a strong online reputation can translate into increased revenue. Furthermore, the recommendations provided for enhancing social media reputation and maintaining a positive presence on OTAs are practical and effective strategies that can be implemented.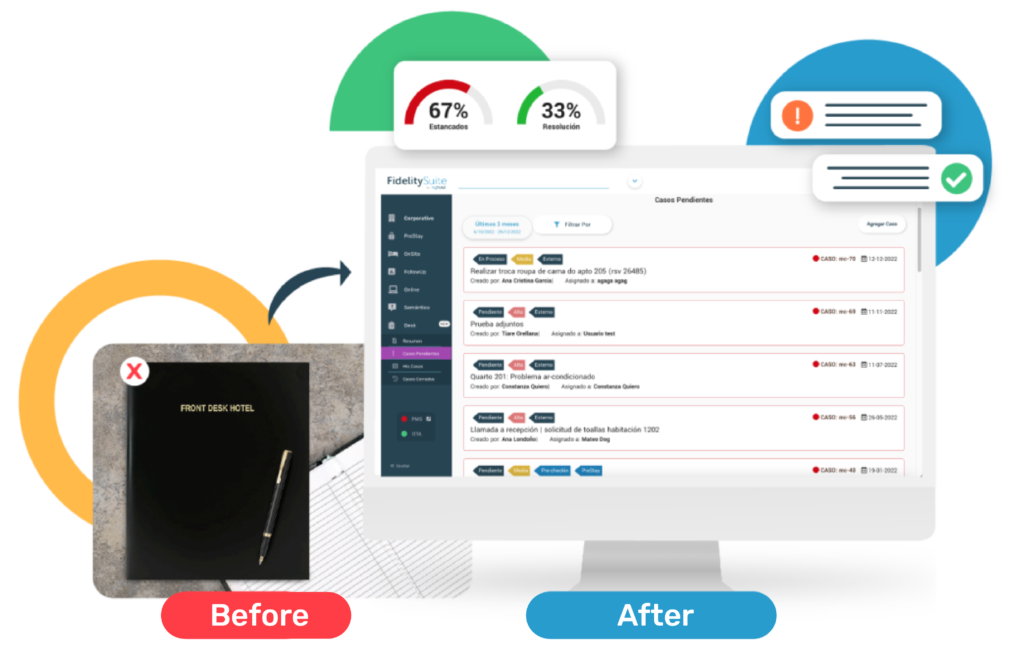 Modern tools and technologies, such as software for managing online reputation, can be valuable allies in this process.
These solutions enable hotels to continually monitor online reviews and comments, automate responses, and take proactive and intelligent actions to track review ratings, coverage of responses provided by the hotel to guests who have left reviews and ratings, and analyze the quantity of reviews received based on the hotel's size.